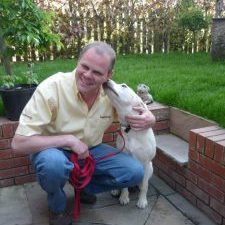 Hi, I'm Brian Townson, the owner of Dogs Listen Up. We have been successfully helping people train their dogs for the last 14 years.
Our experience means we know that having a new puppy can be great fun but that it can also be extremely challenging. We can help to give you the tools to help you teach your puppy to be socialised and well behaved. We believe that Positive Reinforcement is the best way to train your dog. Positive Reinforcement means using praise, treats and/ or toys to reinforce the behaviour you want from your dog.
Teaching your puppy to behave around other dogs is a must. Many problems occur if a new puppy isn't properly socialised and I think it's more important than general obedience training. If your vet runs puppy classes, I highly recommended that you take your new puppy along. It can become too late for socialisation training once the dog is older.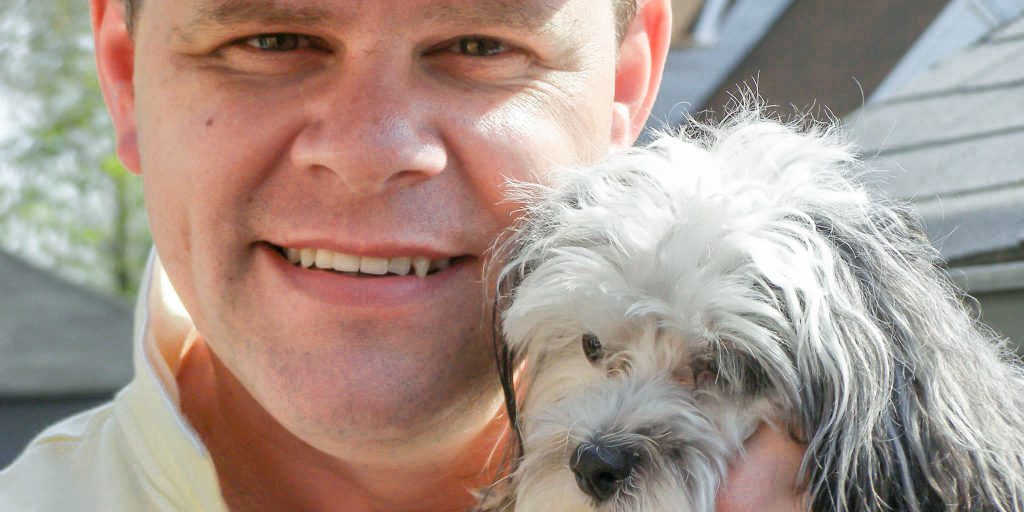 We aim to teach you the skills you need in a safe, fun and friendly environment. With no more than 6 puppies in our classes we are able to spend time with you tailor advice to you and your puppy.
Each course of classes lasts for 8 weeks and is suitable for puppies from 12 weeks to 2 years old depending on the breed. You'll be able to share your experiences and tips with other owners too. This year it's been really nice to see some owners come back to us with a second puppy for their family! More details on the Classes page.
Even though our classes are small they may not be for every dog: if you dog is very nervous they may benefit from a fully qualified dog behaviourist rather than a trainer. Please ask me for advice if you're unsure.
Positive Reinforcement Training
We only use Positive Reinforcement Training techniques at our classes, the best way to gain your dog's respect, is not by using, old fashioned style of fear based training methods, but by using treats, praise, or toys through positive reinforcement, your dog will respond more quickly.
Recommendations
We are proud to be recommended by our previous clients and many vets in the Carlisle area. One vet has recommended the classes ever since she, and her veterinary nurse, attended the full 9 week course! If you want to hear what our clients say take a look at the recommendations here, or on our Facebook page.
---
" Thank you Brian for your expertise, great knowledge, advice and of course wonderful sense of humour. Would highly recommend the classes and look forward to continuing the training. "
---
" The small group made it very sociable for the dogs and us. Gave me the confidence to let my labradoodle off the lead and finally let him have the run he needs!
The difference is amazing! Finally enjoying our walks! Thank you"
---
" The final few weeks are great fun with recall. We wish we took Digby when he was much younger but even at nearly 2 years old the classes worked."
---
" Brian is awesome, very easy to understand and very informative and also a great dog trainer."
---
" I recommend Brian to anybody that will listen. He lived up to his excellent reputation.The classes are excellent value for money, incredibly informative and great fun. Your puppy gets to socialise in a safe environment which is priceless. 100% recommend."
---
" Both of us have learnt so much from Brian, who incidentally didn't blind us with science. If anybody is considering this course we would throughly recommend it. We met such lovely people and dogs and would like to give you a big thank you Brian."
---
" Brian has definitely changed my life for the better, even people round the village have noticed how much better my 20 month old border collie is."
---
" We have just finished our first 10 week class with Brian and our 17 month old Border Collie. We've all learned a lot! The recall training has worked very well and the small class sizes allows each dog and trainer to get the most out of each session."
---
" I wasn't that keen on the idea of going to dog training classes at 1st, the better half booked it. But Brian trains you on how to train the dog, which is great....for all of us! Honestly, worth the effort."
Dogs Listen Up
Aspen Grange
Carlisle
CA3 0FX
For next classes start dates and to book your place please FREEPHONE